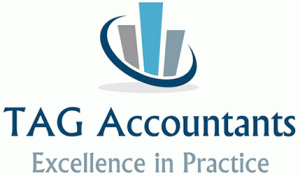 TAG Accountants, the expert-led community group for accountancy and tax professionals, has partnered with Acorn Lending as its official community provider of unsecured lending, offering exclusive access to a host of specialist unsecured finance products to members of the TAG Community. A mutually exclusive relationship, Acorn Lending will now be the first port of call for TAG members in need of specialist financial support for clients; a relationship which both parties are very excited about.
About Acorn
Acorn Lending, specialise in providing bespoke, effective unsecured finance solutions to businesses of all shapes and sizes. From business loans to fund HMRC expenses, debtors, fee block acquisitions, business acquisitions and partner buy-outs, to business development, refurbishment and interest only loans; right the way through to working capital. In addition to loans, Acorn also have access to the best facilities for asset finance, commercial mortgages and commercial insurance. Our funding options give you and your clients access to the capital they need to flourish. For more information on the full range of finance products offered, head to the Acorn products page.
What Acorn does for TAG Members
As exclusive finance providers to the TAG member network, Acorn will offer a tailored, personal service to each and every member, working hard to find the very best in unsecured finance solutions for you, and your clients, when it's needed the most. Acorn offer a wide range of unsecured finance products to suit a variety of business needs and, as exclusive partners to TAG, Acorn can guarantee that your time will always be prioritised. We've also launched a referral scheme exclusively to TAG members, earning you commission on any successful client introductions.
What Makes Acorn and TAG Different?
As a fellow SMEs, we inherently understand the needs of businesses of this size, as well as the importance of delivering a timely, cost-effective finance solutions to bridge the gap to get you through. Our diligence and access to some of the best lenders in the market means that Acorn can access funds in as little as 48 hours if necessary, offering you a quick, complete solution based on your specific finance needs. Acorns FCA compliance also shapes how they approach every client requirement, giving you the reassurance you need that they will always work to find the most viable solution for you and your clients. In addition to direct lending, Acorn hold strong relationships with a panel of supportive and long-standing lenders, giving you the very best in competitive alternatives to the usual high street and peer-to-peer lenders.
Meet Acorn in Person
Acorn will be exhibiting at the forthcoming annual Tag conference this September.
We look forward to seeing you there and if you have any questions as to whether Acorn can fund a specific requirement, please feel free to get in touch!